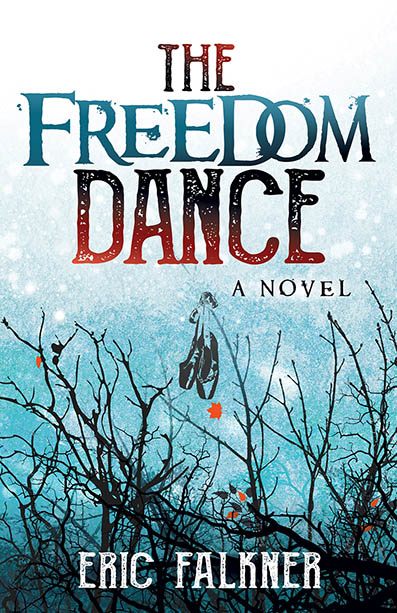 Creative Writing was a scary phrase for me growing up. I always loved to write and be creative but no one had really shown me how to be successful at it. Throughout my schooling process, creative writing assignments put me in a box that didn't allow me to let my mind flow to the page. The explosion of the internet and the advent of blogging and MySpace broke free my creative mind.
I grew up with a father who edited for various magazines and always desired to write a novel. His writing passion got infused into me while I was studying music in college. Part of my coursework included writing music and songs which rebirthed creative writing for me. I wrote a lot of blogs, songs, and commercial copy in college and my early career but there was always a story floating around my head I wanted to tell. Little ideas would get written down and put in a drawer, but the busy life of being a young father and husband pushed my dream of writing a novel to the backburner.
My children have always been an inspiration to me. The way they look out for each other, annoy each other, and live life together. This dynamic shaped what would happen in the summer of 2013. I was doing a lot of traveling for my TV job and it dawned on me I was spending a lot of time on a plane watching movies. It occurred to me I was immersing myself in someone else's creativity when I had my own story to tell, so I started to write The Freedom Dance. I had no idea that a simple desire to write a novel would become a passion for writing. 90,000 words later and I was on my way to publishing a book.
It took me close to two years to complete the book and then another year to edit it and find the right publisher. Five years after an idea began to get put to paper, my book is in the process of being published by Morgan James Publishing. This journey has also inspired me to write leadership development materials that supplement the life coaching business my wife and I run.
My passion is to give those kids who think their writing is not good or that they will never be able to be creative the inspiration to know it just takes a desire and passion. I never received the greatest grades in my English and Literature classes, but I wouldn't let it stop me from writing novels. I have nearly completed the third book in
The Freedom Dance
series and already have a new idea that I may write into a film script or novel.
If you live in the Phoenix area, I am always looking for readers to provide reviewers copies to.

You can also pre-order my novel through your favorite bookstore or online at: