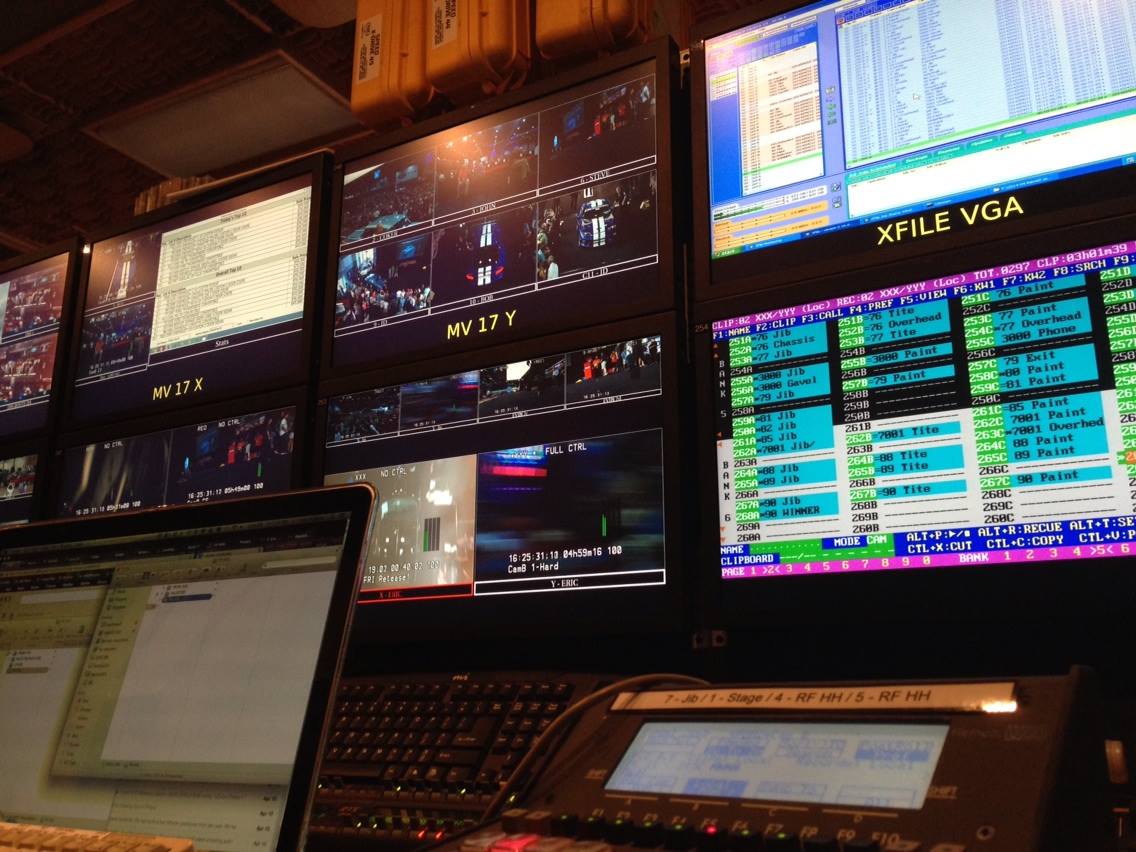 I begain my editing career in college. DAW's were just beginning to grow and I got my first taste of digital editing on a 2 channel Pro Tools system. We would dump our recorded tracks—2 at a time—to the computer from our DA88 multi-track recorders. The freedom to be able to freely insert fixes, fly parts to other sections, and edit non-linearly was a new freedom. In my junior year of college, I bought hardward that would record 8 channels (don't even remember the manufacturer) and purchased Vegas Audio Pro. I lost many hours in my apartment recording demos and mixing my school projects. My love for non-linear editing was born.
A few years later, Vegas added video editing to their software and I began to edit small projects for my church and various friends. I really didn't know what I was doing, but I had fun doing it. It was so much better than the VHS to VHS linear projects I had attempted in college using a Video Toaster. When Mini-DV and firewire came on the scene, I was able to really expand how much I shot and how I edited. These skills allowed me to intern at the TV station where I worked master control. During my internship I learned how to light, shoot and edit 30 second commercials for local clients. It was actually more difficult for me because the station used the Panasonic Postbox and I was not used to being limited to only 1 background and 1 title.
My internship opened the door for me to be a production manager at new station they opened in Duluth, MN. I spent 6 months shooting and editing client commercials throughout the easter Minnesota region. On some weeks, I had to crank out 8-10 spots. It forced me to develop a set of tools to be faster and more efficient. Duluth really wasn't for me so I moved back to Fargo and was lucky enough to stay with the TV station. The timing was fortunate because shortly after moving back we launched a news department. I was heavily involved in the building of the set and installation of the new equipment. I worked closely with the Chief Engineer building and running all the cables. I also found myself tasked with creating the entire graphics look on our fancy new FxDeko as well as creating our newscast open on my Vegas system. At the time, we were the only station in town that had a graphics machine that could do animations. I built all of the lower third and full screen shells for both the newscast and our eventual Sunday night sports show. I ran the Deko during the week as well as directing the Friday night newscast and Sunday sports show.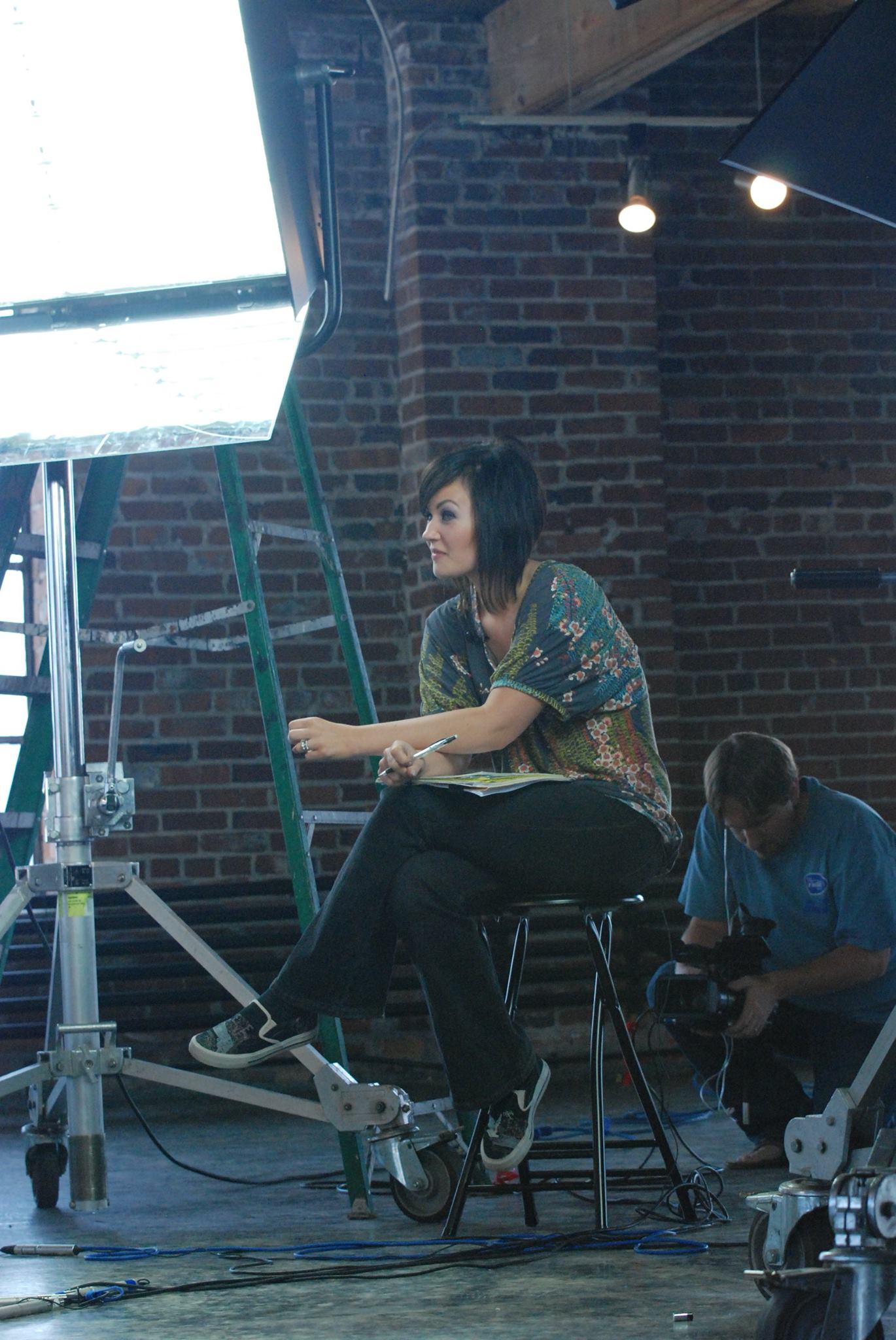 My editing stopped for a few years after we moved to Nashville. My gig at Spectrum Sound really had no need for editing and my first few years at TBN were mostly dedicated to maintenance and improvements. About two years into my job at TBN, an opportunity arose. We were producing a singing competition series for the network and the two editors were buried. They needed help with some intro packages that an outside company had shot and field produced for them. I brought my edit system into work, set it up in my office, and spent a few weeks editing the 20-30 second intro pieces. It was a lot of fun because I had almost complete creative freedom. The pieces came out great and the show was well received. I also began learning how to use their Omni 1000 linear editing system through this show—and I also learned how much I hate linear tape editing. I ended up helping edit many more projects until my tenure at TBN ended because of the fluxuations in content demands.
At the same time I was starting to edit more at TBN, I formed a production company with a friend of mine and we began doing corporate edits. We would shoot and edit promotional pieces for bands and other corporate clients. Through this company I met two great friends of mine who founded The Revolution TV. I had the great honor of helping them film the pilot and edit the first few shows as well as photograph them for their first promotional print materials. Over the course of two summers, we did more than 20 sit down interviews and many intros and outros that eventally became the primary content for their shows. The show has now grown to air on many satellite networks throughout the United States, the United Kingdom, Africa, Australia, and parts of Asia. The experience of not only editing, but also producing and directing, really renewed my love for the creative process that gets lost in day to day sports television.
When my wife and I moved to Phoenix, my video editing paused once again. I was so focused on getting work, that I had very little time for it. Eventually, I was back to just editing pieces for my church and friends until a few years ago. While my job as an EVS operator constantly revolves around editing, it is still a mostly linear, cuts and dissolves type of editing. I missed the effects, transitions, and ability to layer and tell the story better. Fortunately, I got hired to work Fox College Football and the opportunity to edit again came back. Using my laptop and Final Cut Pro (a far cry from my old beefy tower with Vegas) I am back to editing highlight and tease pieces. While the technology has changed drastically, I still employ many of the techniques I learned in college. Through CFB I have also learned a lot more about Motion and integrating motion graphics with my editing. I hope to continue to grow my editing business as I pursue new ventures.
Last year I made the jump to the Adobe Creative Suite as my primary editing and creative platform. I edited all of the episodes of It's A Beautiful Bite in Premiere and built the effects in After Effects. We also made the transition to Premiere for the Velocity broadcasts of Barrett-Jackson and there I am responsible for final audio mixes as well as editing.