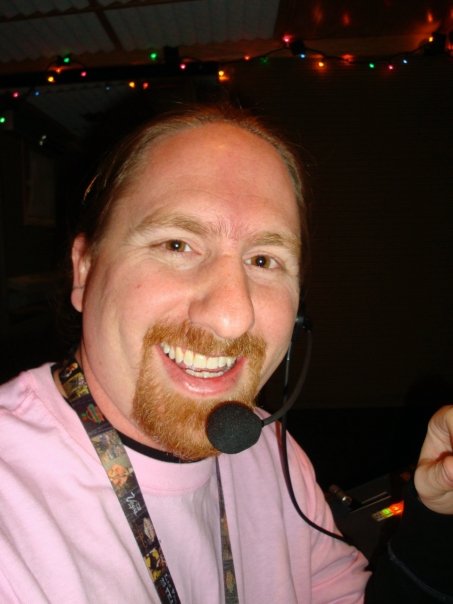 I began my career in Sports Television in 1999. At the time, I was working as a master control operator at a small TV station in Fargo, ND. Every year our station would produce a local high school basketball tournament in the Spring and the Fall. My first assignment was as a phone AD and the following tournament I was tasked with doing replays. I had a basic 10x router with a BVW-75 and a Sony replay controller. It was one of the most fun things I had ever done and I was hooked. I ran tape for the next two tournaments and in 2001 I was promoted to directing the tournament and I preproduced many of the graphics.
Shortly after the tournament, my wife and I moved to Nashville as she had taken her first teaching job. I took a job as an audio tech for a local touring company and eventually got a job with Trinity Broadcasting Network and the EIC of their Nashville studio. While working there, I was introduced to freelancing during my evenings and time off. I began to get shifts as a freelance video engineer and eventually got some tape shifts. When I was able, I would trade the engineer two tape machines for their EVS which allowed me to begin learning how to operate one. The old four page LSM kicked my tail, but I was forced to learn organizing techniques and it greatly increased my operational skills.
In 2004, I was doing almost as much freelance work and my staff job so I knew it was time to go full time freelance. By this time I was doing EVS for many away shows in Memphis, TN as well as working tape on our local Predators Hockey show. In 2005, I got the opportunity to travel as the core EVS operator for the Nashville Predators. This gave me a taste of life on the road and drastically increased my EVS chops.
In the fall of 2006 I was traveling a lot doing both sports and corporate gigs. My family and I moved to Phoenix, AZ to help a friend plant a church and be closer to the west coast where many of my gigs were (it also helped that Phoenix has baseball). I picked up whatever gigs I could locally and continued my corporate gigs.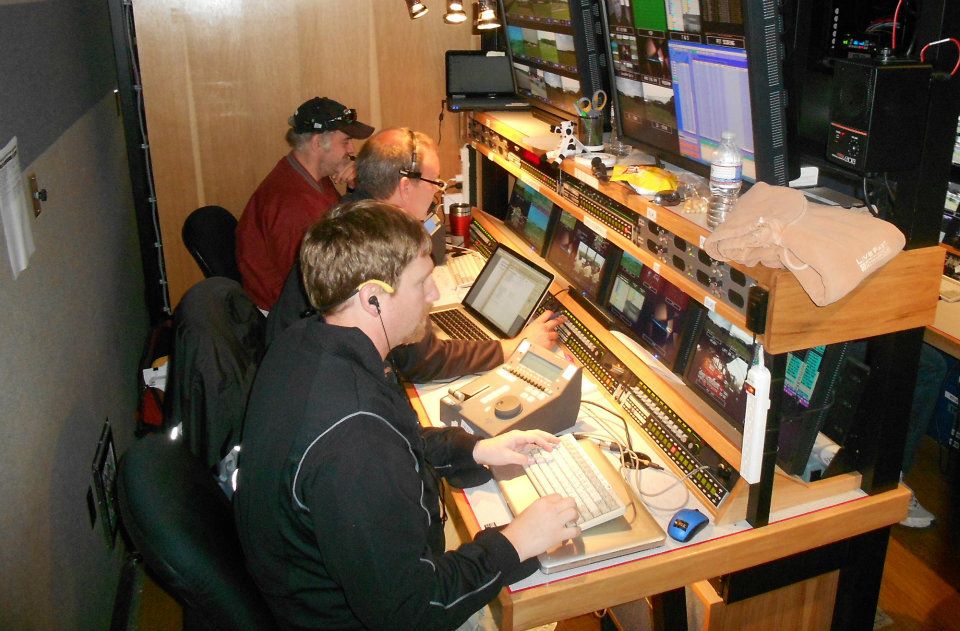 My introduction to auto racing was in 2007. I received a call from a director I had worked with in the SEC wondering if I wanted to travel as an EVS operator for the Champ Car racing series. I was thrilled and jumped on the opportunity. We had a great run until the series was sold the following year and we were all released. I was fortunate that during the time I was with Champ Car, I was hired to work an ATV racing show for Winnercomm and they eventually hired me to travel the rest of the ATV shows they did. The following year they hired me to travel as the lead EVS operator for the World Of Outlaws. These shows connected me with a great Co-ordinating Producer who brought me into the Rolex Sports Car Series which I had a great 5 year run with before another production company got involved. Over the years I have been lucky enough to work the SCCA Runoffs, Rolex 24 at Daytona, Nascar Trucks and many other racing events. My career has given me the opportunity to be lead EVS for a Fox College Football crew as well as numerous regional and national broadcasts.
In 2017 I began moving into a new phase of my career as a director. I joined Race Day Live as the primary director and became the backup director for Coyotes Hockey and Diamondbacks Baseball. When I'm not directing, I can be found TDing and running EVS.